Before our trip to Mexico, I was looking for a few dresses I could wear walking around town and possibly to dinner. I think dresses that can be worn casually and a little bit more dressed up at night are key for beachy vacations. I headed over to Old Navy to see if I could find some cute flip flops and was excited to see that they were having a sale on all dresses and skirts for $15.


I love wearing bright colors especially during the summer. So I picked up the cute green halter dress with a ruffle trim. For walking through town I wore it with simple beaded flip flops and for dinner I wore them with nude wedges. The best thing about the dress were the pockets which I forgot to show off.
Here are two other green pieces that I want to buy:
Skirt from Urban Outfitters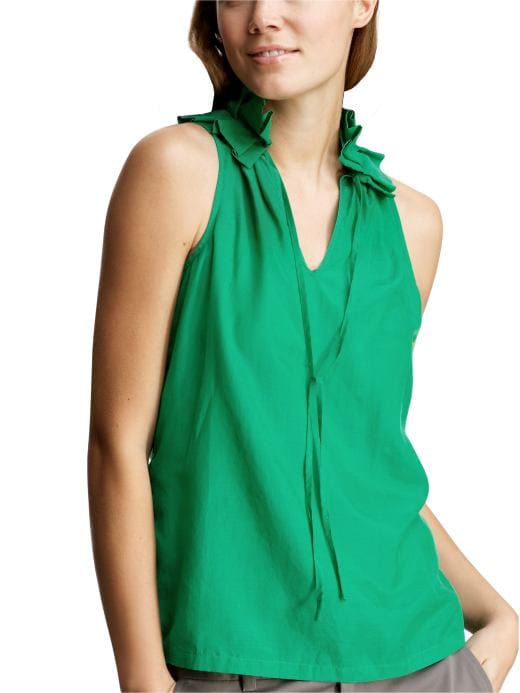 Shirt from Gap


I love wearing bright colors during the summer. What are your favorite colors to wear besides black and white?