I got my ring in the other day and it is perfect! I love how it goes hand in hand with my engagement ring. It adds some extra bling to my round solitaire (with a thin band). It also looks simple and classy on its own. I am hoping to buy another one maybe on the 5 year anniversary and stack them.
I ordered K's wedding band the day after mine and it should be there today when I get home. We needed something durable since K works with his hands alot. He probably won't be wearing it much during the week when he is out on the field, but he doesn't want to bang it up. We decided to go with palladium because it will not scratch as much as platinum and the price is much better than platinum. I showed him some titanium and tungsten bands but he wasn't impressed. Here is what he picked out: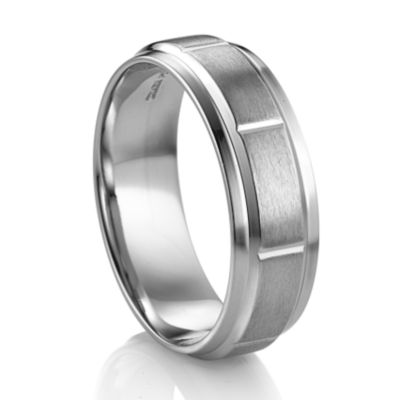 We purchased the band through
titanium-jewelry.com
. They have a wide selection of men's wedding bands.