So I have to admit, I really don't know who Olivia Palermo is. Other than the fact she was a socialite and then appeared on Whitney Port's show "The City". But I have seen more and more pictures of her recently and her style and hair really catch my eye.



Image from whowhatwear.com
I was excited to read in my of my magazines the other day that she was going to tell everyone the products she actually uses. Last month I did a post on
Gwen Stefani's
beauty regime and was surprised to find that she used some pretty attainable products (unlike Kim Kardashian's $80 concealer). I think its comforting to know that "celebs" who have all this money actually buy products that we can afford.
1.
Vaseline
- She uses Vaseline to remove her makeup. I have never tried this myself but it does make sense. I may have to invest in a jar because there are so many uses for Vaseline including making your own lipgloss.
Image from vaseline.com

2. Baby Powder - Olivia uses baby powder on her face instead of using blotting paper and on her roots instead of dry shampoo. I have heard of baby powder being used as dry shampoo but never in place of blotting powder. That is a great tip for anyone who has lots of baby powder left over from making their DIY dry shampoo.
Image from johnsonsbaby.com

3.
Revlon eyelash curler
- "My favorite drugstore find is my Revlon eyelash curler" (direct quote). I find this one pretty interesting, because I am a die hard Shu Uemura eyelash curler fan (I have been using this since high school!). I can't bash the Revlon one because I have never used it, but I wonder if it would work for my Asian eyes. I find that Shu Uemura works great on Asian eyes.
Image from bellasugar.com
4. Essie nail polish - Well "Pouf Daddy" in particular. Olivia prefers classic red shades that are cheery and don't fade. I like reds too because I find them eternally classic, you can never go wrong with red.
Image from hfbny.com
5. L'oreal Professional Serie Expert Liss Ultime Nuit - Apparently Olivia conditions her hair a lot and uses this after a shower. This product is a polymer-packed leave in treatment to lock in moisture. (Its the bottle on the far right.)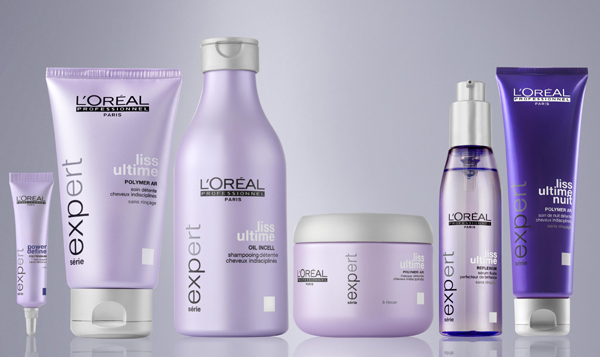 Image from talkingmakeup.com

6. Guerlain Lipstick - Olivia prefers to have a pink or nude Guerlain lipstick. I have never tried this brand, but then again I am not much of a lipstick girl, only for going out and special occasions.
Image from whowhatwear.com


What do you think of the products Olivia really uses? Have you tried any of them? If so, did you like or dislike them?


What do you think about this post and the one about Gwen's beauty must haves? I am thinking about making it a regular post, maybe once or twice a month. I just have to see if I can easily find this information. Would you like to see these types of posts regularly?